DIVE Documentation
This is the user documentation for DIVE, an open-source annotation and analysis platform which can be run either as a web or desktop application. DIVE was originally built for, and has deep integration with, the VIAME toolkit, but it can also be integrated with other automated analytics.
Try the web version Get the desktop app
Get Help
For feedback, problems, questions, or feature requests, please email viame-web@kitware.com. Our team would be happy to hear from you!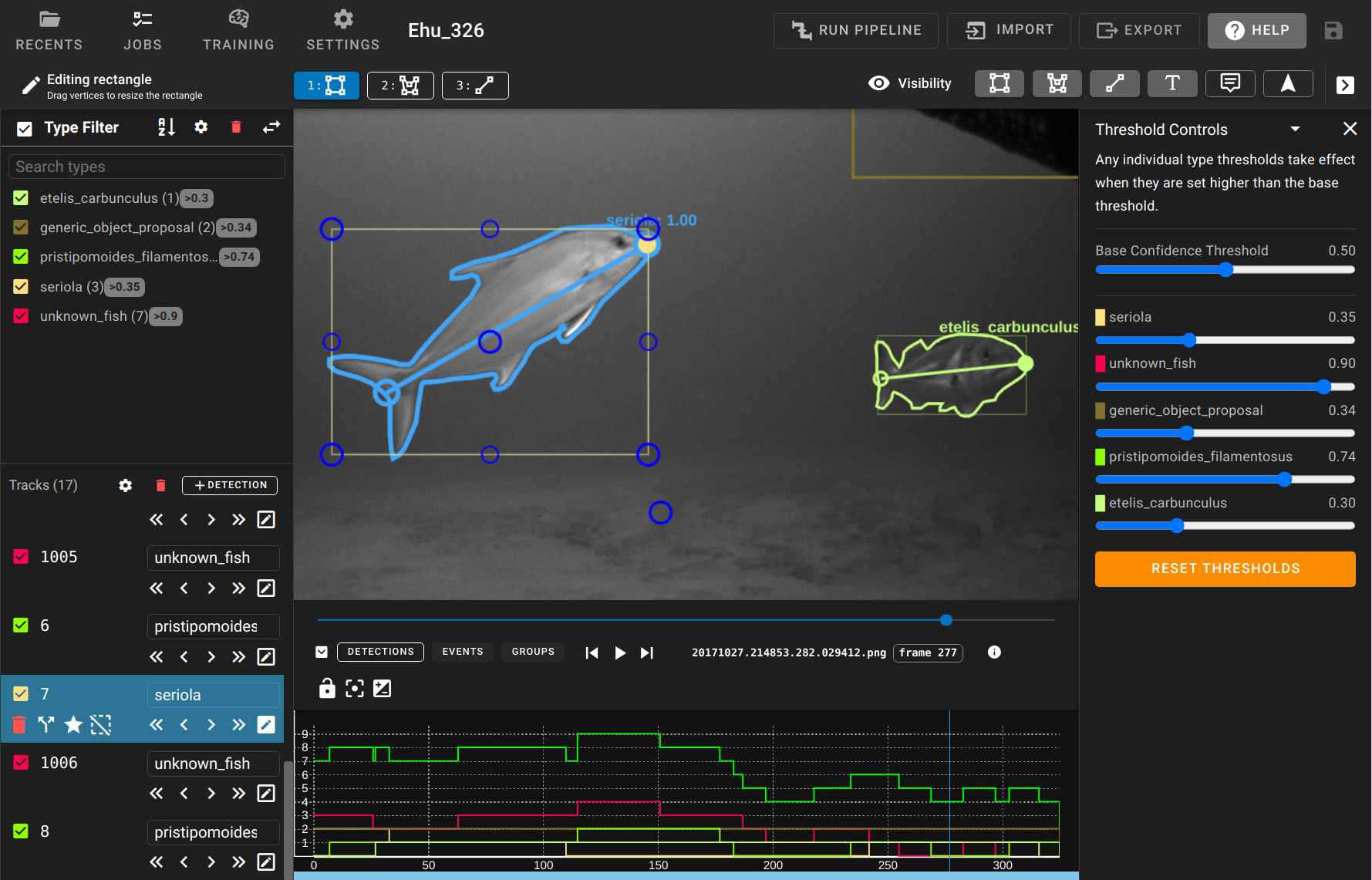 Features
Current capabilities of DIVE include:
User import of frame images or video.
Playback of existing annotation data.
Manual creation of new annotations.
Automatic object detection and tracking of user-imported data.
Manual user refinement of automatically generated tracks
Export of generated annotations.
Definitions
DIVE is the annotator and data management software system. It is our name for the code and capabilities, including both web and desktop, that can be deployed and configured for a variety of needs.
VIAME (Video and Image Analytics for Marine Environments) is a suite of computer vision tools for object detection, tracking, rapid model generation, and many other types of analysis. Get more info at viametoolkit.org
VIAME Web is the specific DIVE Web deployment at viame.kitware.com. It includes a web-based annotator with the capabilities to run VIAME workflows on user-provided data. You may deploy the web system into your own labratory or cloud environment.